Two months ago, when I joined Rockborne I did so, so I could pioneer the next generation of data specialists, ready to succeed and excel in our ever-evolving industry. Every day since then has been working toward creating a world class curriculum and learning environment.
In the run up to our launch on Day 1 – I became a bit obsessed with ensuring every detail was right, ensuring we pushed the boundaries of our curriculum so that it was dynamic and it was a more practical, business focussed experience. 21 bright young people have put their faith in us, and we wanted them to receive the best experience possible. In the current circumstances with the pandemic that entailed starting our training virtually so everyone was safe. This meant that every minute in the run up to launch was precious, and that we really did need everyone to get this going. I would like to thank my awesome partners at Rockborne (Amy, Gareth, Neil) and our Harnham Family for helping us have a fantastic launch.
The first week is now over and our consultants are already on their way to becoming world class data specialists. We spoke to some of our cohort to find out how they are finding our bespoke training program, learning remotely and becoming part of the Rockborne family.
Obviously, many were eager to come in and meet the Rockborne Partners and experience our facilities in person. However, as that isn't possible just yet they began their journey learning online. We tried to pre-empt any technical issues and ensure they were prevented and planned for, such as checking all our consultants' broadband speeds to mitigate Wi-Fi problems and providing the full lesson slide decks prior to the session. While communication can be challenging when operating remotely, we endeavoured to create a warm and welcoming environment for our new cohort. This seemed to have worked as we have had positive feedback such as Metha being struck by "the warm, welcoming nature of all the partners at Rockborne" and Joquán Monrose-Dwyer telling us "The four partners of Rockborne have been essential in making my experience of being a graduate stressless and unforgettable". Specifically in a teaching environment, there are more factors to think about as you teaching to screen so it can come across as more of a lecture than a lesson with open communication between student and teacher. However, speaking to Mohammed Eldosoky our thorough and attentive approach has worked well as he told us "he (me) puts the time and effort in to ensure everyone in the lesson understood the concepts being taught, which is very helpful".
Something also noted by our consultants and that we have been driving for within all the work we do is to provide the opportunity for a real diversity of people to join Rockborne. This is one of our core values and we have tried to encourage and accommodate all types of people from all sorts of backgrounds where possible throughout our recruitment process and how we operate. An example of this can be seen in our brand colours as they were actually chosen as they are the most visible colours for visually impaired people. Speaking to our students this work has not gone unnoticed as Tosin, a neurodivergent person said they "have never felt more seen and heard, I've truly been spoilt" and Metha sum up our values aptly as she saw that "Rockborne spurns the idea that diversity is simply about 'political correctness'; instead they recognise the inherent value in bringing together a group of people whose ideas are influenced by multifarious backgrounds as this allows for truly innovative data projects."
Overall, we are honestly thrilled about how our first cohort has settled in and can't wait to see, with the help of our bespoke training how our consultants will pioneer change within the Data & Analytics industry.
About our first cohort contributors: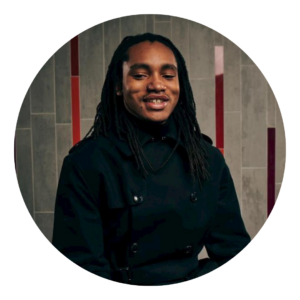 Joquán Monrose-Dwyer – Joquán is a master's graduate in Chemical Engineering, subsequently, internships at Selina centred around data handling and analysis has led Joquán to join Rockborne as a Data Consultant. Joquán is enthusiastic about joining a placement company and applying all the skills he's learnt during the 13+3 training programme design and implemented by industry leaders at Rockborne.
LinkedIn: https://www.linkedin.com/in/joqu%C3%A1n-monrose-dwyer-173695195/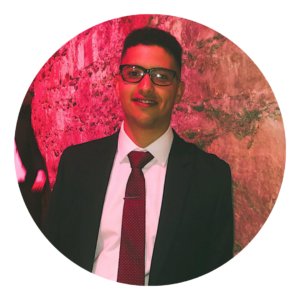 Mohammed Eldosoky – Mohammed is a Master in Mechanical Engineering, with experience in finite element modelling and data analysis within engineering consultancy. He gained exposure to programming throughout his time at university, which led him to join Rockborne as a Data Engineering Consultant. Mohammed is very excited about what is yet to come from the training programme and eager about being placed with a placement company and applying the knowledge he gained to the real world within the industry.
Linkedin: https://www.linkedin.com/in/mohammedeldosoky/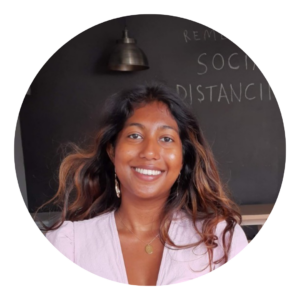 Metha Prathaban– Metha is a recent physics graduate, excited to begin her career in data at Rockborne and advance her skills over the next 16 weeks
LinkedIn: https://www.linkedin.com/in/metha-prathaban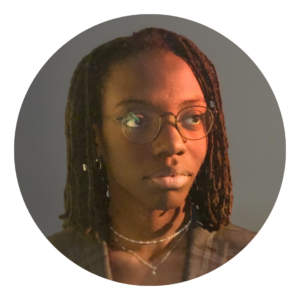 Oluwatosin Sonubi: Oluwatosin is from an engineering background, and has been pursuing data through exploration and independent study, has joined Rockborne as a Graduate. Oluwatosin has previously coded in SQL and Python and is excited for the challenges she's going to encounter in the 16 weeks of advanced learning.
LinkedIn: https://www.linkedin.com/in/oluwatosin-s