31 Aug 22
My first month at Rockborne
My First month:
Coming from a working background, I was initially sceptical about even applying for the role here.
I felt rather underqualified initially but having gone through the interview process and doing my own research on what it takes to become a data engineer/scientist/analyst, I realised I had been doing most of these things already. Unlike most others in my cohort, I came from a working background, so some things came easier to me.
As we go through you will realise a lot more about how I work and some surprising facts that most are Rockborne were quite astonished by!
Living just out of London meant the journey to Wimbledon wasn't easy, but my excitement kept me going, it's like that saying "the grass is always greener on the other side" which in this case has been very true. We started with a meet and greet, and it turned out I was the oldest in the cohort! I appreciate it's initially hard to fathom how a 25-year-old graduate joined a graduate scheme after already gaining work experience.
Have I done things the wrong way around?
Well, the short answer is no. There is no one way to accomplish something. I'm still battling with the idea that 25 isn't "old". I sometimes feel like the dad of the group, which makes sense as I am a dad to a beautiful daughter…  Shocker, right? So here is a bit of my story. I initially left uni with no idea about what to do. I ended up finding a role local to me as a fleet analyst, and then risk analyst and it was in these roles where I realised I wanted to be in data for the long term. During this period is also when I got married and had a child so I felt accomplished personally but not quite professionally. Luckily, professional progression is exactly what Rockborne has promised.
Our first week was an introduction and breakdown of the curriculum over the next 13 weeks, focusing on technical and soft skills. This was daunting, I think I can speak for most when I say I hate presenting so hearing this did give me mixed emotions but I knew this is a skill we needed to get where I wanted to be. We covered excel skills for the first week, which I luckily had extensive experience in having spent three years working with it. The project on excel was challenging however due to the presentation. I ended up finding some key valuable insights within the data but it was clear that more work was needed in my presentation skills… to put it short, they were sloppy.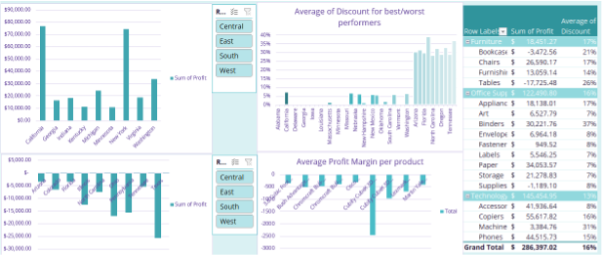 The second week focused on everything I was not good at: presenting and debating. The reason for this is that we as data professionals need to be able to not only present but get our point across. It's all good knowing how the data works and analysing it but if you can't explain what the data does then you won't get very far. This week was all about rectifying our and specifically my shortcomings in that area.
As we got into week three and four this is where a lot of the work has ramped up as we are now into SQL territory.  We covered a lot in those 2-Weeks and there is so much more to learn. Having said this, I do feel like as a group we have a good base to build up our skills and there is a visible path for us to become SQL experts. Near the end, we also started to use tableau to show how data visualisation is key in a lot of roles and industries.
There is a lot more to come as we delve into Python next but from what we already have learnt and how much we as a group have grown, I am 100% confident we will be ready when that final week is upon us.
Find out more about the Rockborne graduate programme here.